DNLA-Partner taledge solutions develops talent in India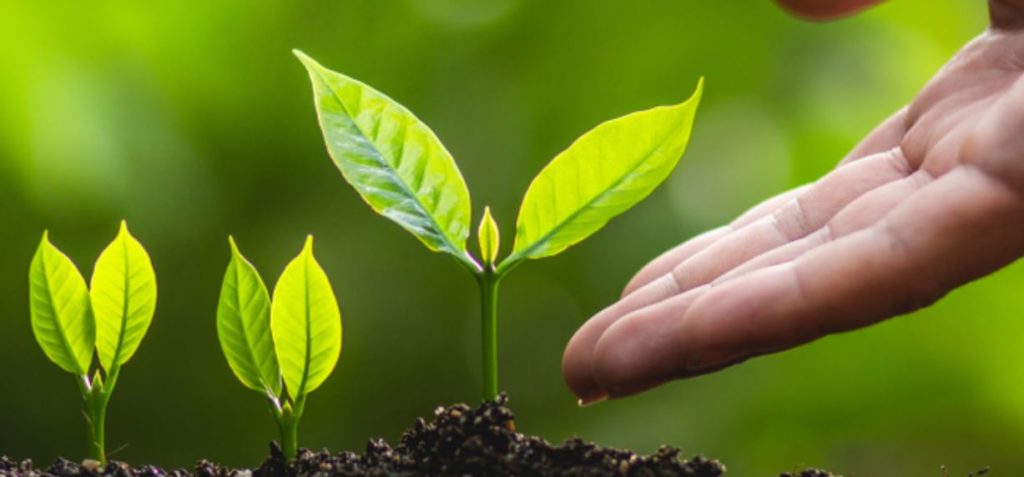 The story of DNLA in India starts in – Ho Chi Minh City

It is an amazing story, goes back to 2016 at Ho Chi Minh City (Vietnam) Airport, which is usually crowded, but at that time, it was unusually quiet. Here, a DNLA-consultant who was involved in a large leadership development project in the public sector crossed path with Amitabh Chaturvedi , who had been developing a vision for the talent in the beautiful country of India to seamlessly synchronize the expectations corporates have from the ever-growing talent pool, and how this talent is nurtured at various levels, right from the beginning of college education. During this very interesting discussion, they struck a chord and developed a long-term commitment in the form of partnership.
In the words of Amitabh, who is a very strong proponent of early-stage holistic development of individuals for a fulfilling professional journey, there are ample educational opportunities and room for improvement in the overall talent scenario in India, where exists ample human potential, but sometimes not completely unleashed due to lack of minute understanding and focused development approach that is required for a brighter future. He strongly feels that in the area of self-development and soft skills, which are critical factors for further professional success, there exists a gap in the majority of available talent and he aims to overcome this together with his partner, Janardhan Parthasarathy, who equally has over 23+ years of rich and diverse experience of handling various leadership roles in the field of Chemical Engineering, Sales and Business Development in the Oil & Gas Industry.

With this common vision of unleashing and developing individual potential harnessing the rich experience coming from their expert consultants, he and his partner ventured into Taledge Solutions Private Limited in the year 2019. A promising website, state-of-the-art education & development programs, as well as the lined up potential customers, were surely a recipe for a bright and successful future.
Then in the year 2020, the Corona pandemic struck, and suddenly the conditions changed dramatically. The companies had to reprioritise their requirements and the universities and students had to face completely different unprecedented existential challenges.
Hence, it took a lot of time, patience, and perseverance for the Taledge team to continue on the chosen path.
However, Amitabh Chaturvedi and his partner Janardhan Parthasarathy kept on following their vision and have been unstoppable irrespective of the deadly pandemic.
Amitabh Chaturvedi and Janardhan Parthasarathy.
DNLA and taledge: It´s all about Developement
As the Corona situation started stabilising and mass vaccinations began, hopes of moving ahead built up and both the partners continued their journey with optimism. Further, they are even stepping up their efforts to publicise their top-class educational services.
By virtue of their rich experience in industry consulting, they also conduct valuable workshops & webinars for the students as well as the corporates.

"Taledge is committed to bringing talented individuals closer to their aspired profession by identifying & improving their competitive strengths, ", says Amitabh, "and soft skills is a key component of that".
Here DNLA, with the scientifically proven assessment tools and development approach, plays an extremely important role.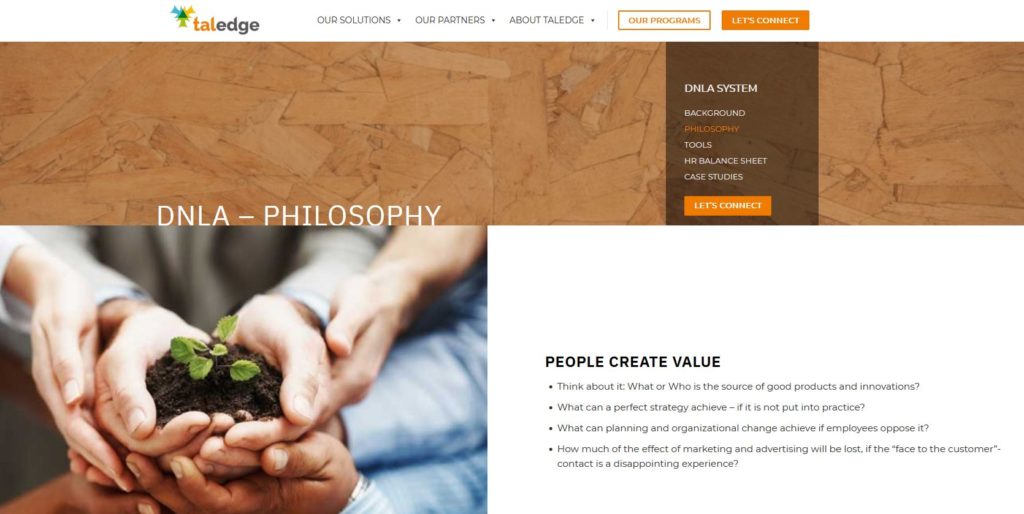 Entering the next phase and taking new expertise on board
To help bring in those who need the support and solutions which Taledge offers – the individuals, professionals, and students as well as those who have an interest in developing and finding qualified young people – employers, entrepreneurs, and educational institutions – Taledge decided to take Neelima Badhuri on board. Neelima has quite a unique skill set; she is an experienced project manager who so far has been working in the Oil & Gas Industry mostly – not surprising, as she holds a Bachelors's degree in Electronics and Instrumentation Engineering. But at the same time, she is also about to complete her Master´s Degree in Organizational and Industrial Psychology because of her keen interest in understanding Human Psychology. She also holds a Postgraduate Diploma in Marketing Management.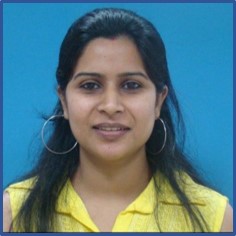 Equipped with these qualifications and knowledge, Neelima is the "outboard engine" that will help give the Taledge-"ship" the decisive momentum and bring it on course.
"Social Competencies, as well as many aspects of Leadership & Management competencies, are severely lacking in today's workforce and these are critical for one's success in professional as well as personal life. Understanding these gaps and focussing on them at an early stage can set an individual's career to soaring heights. Along with our partner DNLA, Taledge is confident in walking on the path of deep development of these core competencies and bridging the gap between academic institutes and corporates" says Neelima.
Currently, intense talks and meetings are underway with educational institutions, universities, and corporates (with a certain focus on international ones, that are active in India and Europe).
So the story goes on, and it will be a story of success – thanks to the motivation and engagement of the Taledge Team, which, in turn, will help others to identify, develop and unleash their potential.

Das könnte Sie auch interessieren