DNLA presented to 5000 people at the Indian Institute of Management Business Conclave.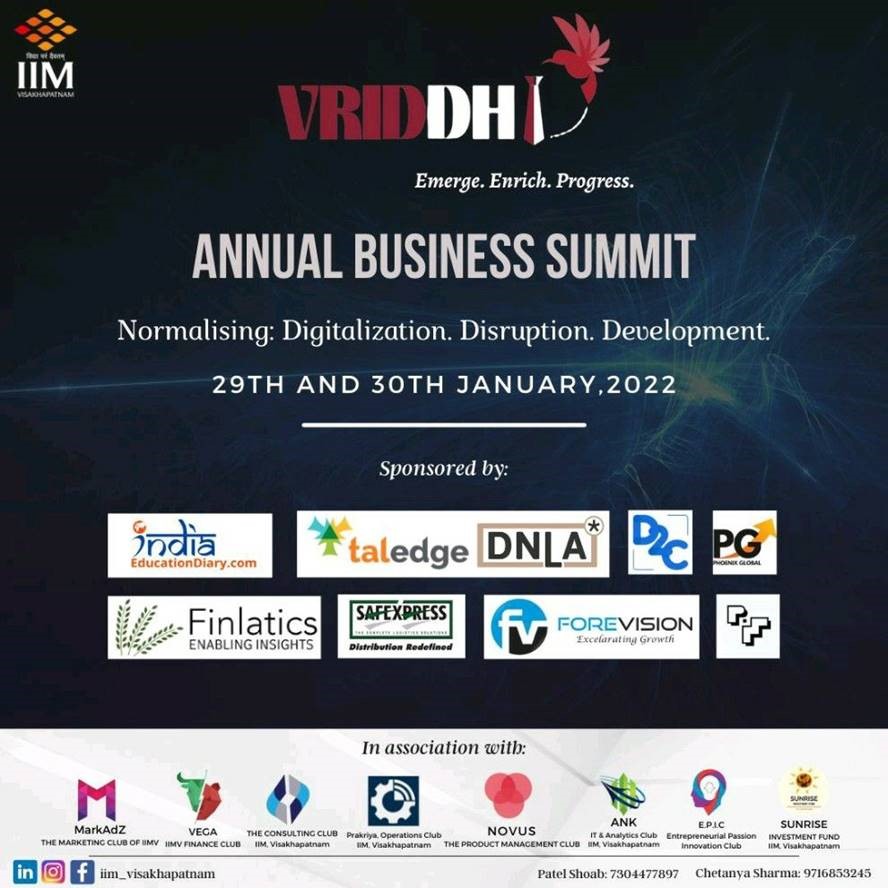 DNLA being presentet to 5000 people? If there would be a trophy for the biggest audience in a DNLA-presentation, Mr Amitabh Chaturvedi of Taledge Solutions, India, would surely have won this prize.
At the end of January, the Indian Institute of Management Visakhapatnam has been hosting its Annual Business Conclave. The theme of this two-day-conclave was "Normalizing – Digitalization, Disruption & Development."
The IIM Visakhapatnam flagship Annual Business Conclave "VRIDDHI", is a vivid platform that provides an opportunity to the future business leaders to bridge the gap between academia and industry requirements by allowing them to have a practical insight into the application of their learnings.
An ideal environment for a practice-oriented approach like DNLA!
The idea is to bring the brightest brains in business and the most innovative ideas together on a single platform to nurture innovative ideas for digitalization, disruption, and development.
The Advance Notice for the Indian Institute of Management Annual Business Conclave
The whole event was widely anounced online and in Social Business Networks: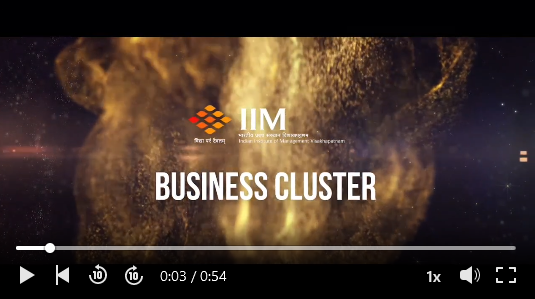 DNLA-partner taledge solutions was a sponsor of the whole event. And Mr Amitabh Chaturvedi, Managing Partner of Taledge Solutions was one of 5 people who led the panel discussion of the Annual Business Conclave – VRIDDHI 3.0. on day 1.
The 5 panellists on day one of the conference were
Vivek Javani, PMP® – Digital Officer, IT Lead at L&T Defence.
Kartik Dhokaai – Project Manager at Rapidops Inc.
Kaustubh Fule – Chief Product Officer at HungerBox
Amitabh Chaturvedi – Co-Founder and Managing Partner at Taledge Solutions Private Limited

They were discussing the topic: "Entrepreneurship in developing nations: is faster technology adoption the way ahead?", and here, Mr. Chaturvedi stressed the importance of the human factor – of people – in such development processes.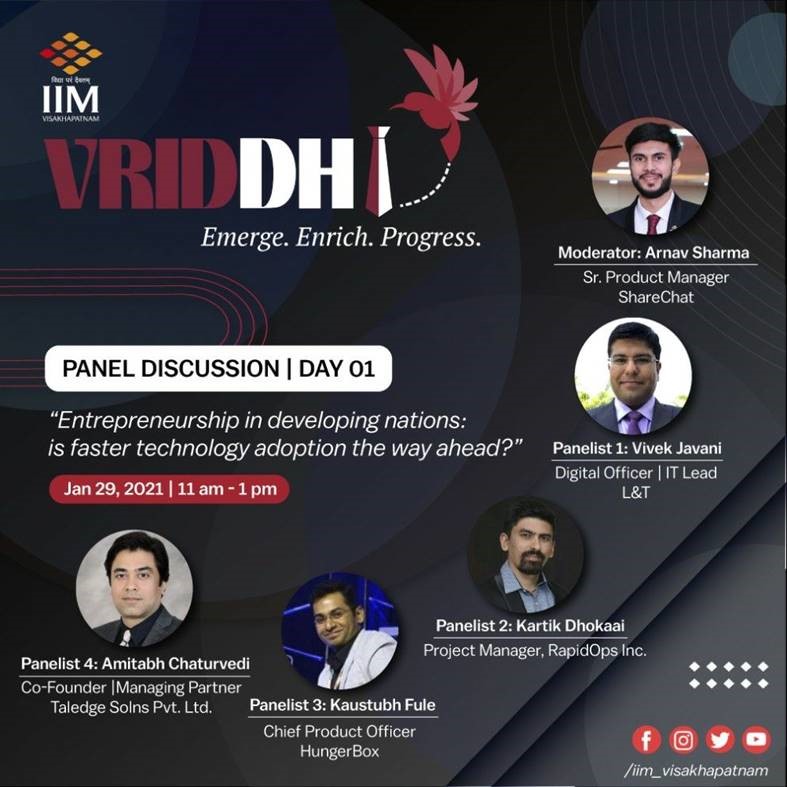 Those who are interessted can follow the whole discussion on youtube: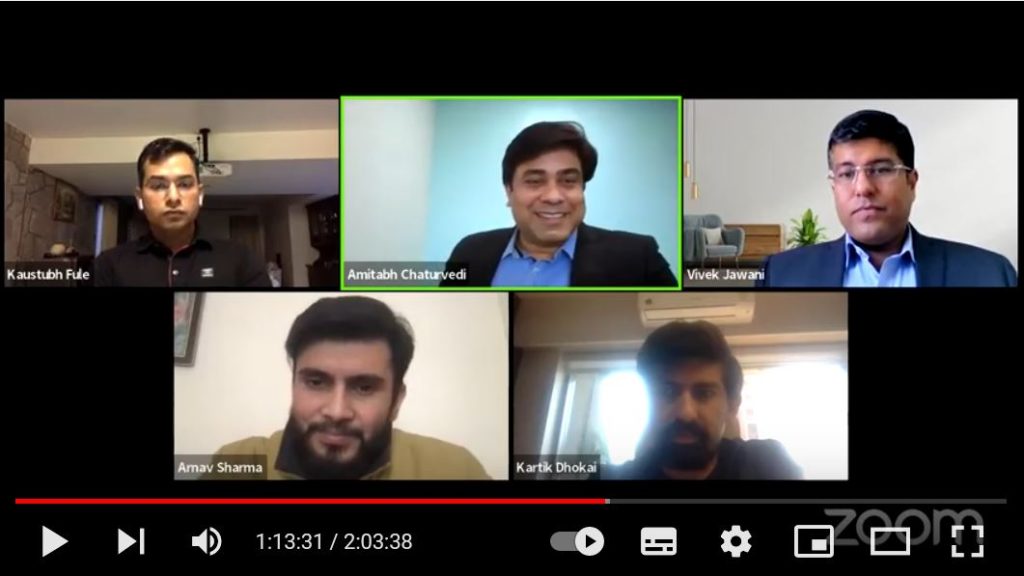 VRIDDHI 3.0 | The Annual Business Conclave | Day 1 | Panel Discussion
"The discussion was very good and was an enriching experience", says Mr. Chaturvedi. "To follow up on the interesting discussions, we are now promoting a special offer for DNLA tools for the participants of this event."