Amitabh Chaturvedi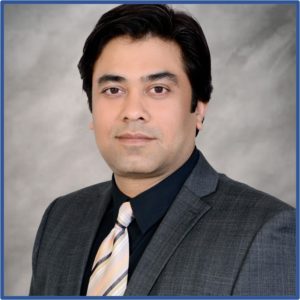 Amitabh is a seasoned professional with diverse leadership experience in consulting, business development, product management, and product development.
He is currently a Managing Partner at Taledge Solutions, a firm that he ventured into with a vision that human potential can be progressed with an understanding of key competencies followed by targeted and development-focused training, coaching, and mentoring. He is a strong proponent of early-stage talent development and conducts various industry-focused development programs at elite academic institutes.
He is also an ICF Certified Coach and conducts development-focused Transformative Coaching which aims to achieve sustainable change in personal and professional aspects of individuals.
In his career spanning across 21 years, most of which is with Honeywell, he has held various leadership positions. Having worked in APAC and EMEA regions, and by managing and working with global teams, he brings diverse cultural experience. He has also represented Honeywell leadership at various national and international conferences/seminars.
He holds a bachelor's degree in Chemical Engineering from the National Institute of Technology. Jaipur.
Janardhan  Parthasarathy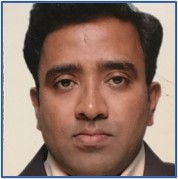 Janardhan is a seasoned professional with over 24 years of diverse experience in the field of Process Simulation and Engineering, Automation, Advanced applications, Sales Consulting, Product Development, Business Development, and Sales.
He co-founded Taledge Solutions with a vision to provide holistic development to talent, and to bring them closer to their aspired professions through expertise in diverse domains. He is an expert in Process Simulation and Advanced Engineering Applications and provides consulting and functional training in the areas of Process Engineering, Simulation & Analytics, Digital Transformation, and Profitability.
He has held various leadership roles in his career and contributed to the multifold revenue growth of the organizations he worked with. He has also represented various organizations at prestigious seminars and conferences.
He has an eye for improving productivity, energy management & optimization by a combined approach of domain & data consulting.
He holds a bachelor's degree in Chemical Engineering from LIT, Nagpur,  and is Six Sigma Green Belt Certified.
Neelima Bhaduri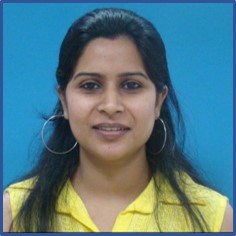 Neelima is a project management professional, with over 17 years of experience in the oil & gas industry, encompassing diverse exposure in the field of Portfolio Management, Contract Management, Engineering Coordination, Cost Control, Procurement, Resource Planning, HSSE and Team Management.
She is currently working in the capacity of Partner – Content & Marketing at Taledge Solutions, a firm that believes  there is potential in everyone. Understanding one's core competencies and leveraging them at the right opportunity, can bring exponential growth and success to one's professional as well as personal life, is her belief.
She is also a PMP Certified professional and is currently pursuing Masters in Industrial and Organizational Psychology to deepen her understanding about Human Psychology, which can enable her to handle the challenges of today's work environment in a better way.
She has held various positions in MNC's, executing prestigious projects showcasing expertise in managing installation, maintenance, vendors, delivery management and conflict management.
She holds a bachelor's degree in Electronics & Instrumentation Engineering as well as Post Graduate Diploma in Marketing Management.